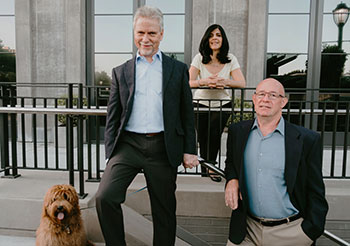 We are Providencia Real Estate Services, a residential and commercial real estate company. Providencia has been serving the Greater Seattle area since 2015.
We believe in honest and professional real estate services. Our passion, is to help our Clients define and reach their goals.
We strive to provide high quality, customer oriented, real estate services, in an environment of friendliness and trust.
To help our Clients, we use our broad experience, including deep knowledge and skill in contract negotiations, financial planning, market analysis, and customer service.
In addition, we are active members of the Northwest Multiple Listing Service (NWMLS), the Commercial Brokers Association (CBA), and the National Association of Realtors (NAR). Also, we have access to a wealth of market information and the tools to promote your property listing effectively. Furthermore, we provide a network of proven professionals in various fields to meet your every need.
We entered the real estate business in 2013, then founded Providencia in 2015. Before that, we worked for decades in city public works and private telecom firms. Our name is after one of Chile's most attractive neighborhoods where we have a second home.
In the future, we intend to expand our services abroad, increase our network of people who can help our Clients and who share our believes and values. And, of course, always improve ourselves.
We invite you to let us how we can help.